Citroen: No deal with Raikkonen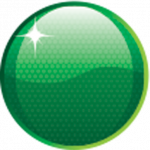 Boss of the Citroen World Rally Team, Olivier Quesnel, has said that he has not spoken with 2007 Formula 1 world champion Kimi Raikkonen about a deal to drive a C4 WRC in next year's World Rally Championship.
Raikkonen and his management team have made it clear that they want to be in the World Rally Championship next season. Industry speculation has pointed towards the Finn in a Red Bull backed C4. The energy drinks giant is the title sponsor of the Citroen WRC team.
"Nothing is signed, I never had [Kimi] Raikkonen on the telephone," the Citroen Racing team principal told French newspaper L'Equipe. "In any case, [if Raikkonen did sign for Citroen] it would not be in the official team, but in the Citroen Junior Team. There is a lot of noise about this."
Although Quesnel has denied speaking with Raikkonen, he would welcome him joining the WRC ranks.
"He was not a [Formula 1] world champion by chance," said Quesnel. "In Finland this year, he was quite astonishing at the wheel of a Super 2000 car. If he comes to the WRC, it will be very good news for rallying in general. It would also be nice to thumb the nose to F1."