Danica stays in IndyCar – NASCAR soon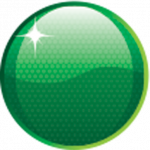 The IndyCar community is breathing a collective sigh of relief with the news that Danica Patrick has re-signed with Andretti Autosports for the next three years.
Patrick, now one of the most recognisable athletes in North America, unveiled GoDaddy.com as the new naming rights sponsor of her #7 IndyCar live on 'Good Morning America' Monday morning US time in New York's Time Square.
But all the talk continues to surround Patrick's interest in pursuing a future in NASCAR.
While there was no mention of a stock car future as part of this announcement, the relaunch of Patrick's website at the time of the unveiling inadvertently pictured the Sports Illustrated-featured athlete wearing a bright green GoDaddy.com race suit – complete with Chevrolet and NASCAR Nationwide Series logos …
The image was quickly replaced with an image of Patrick in a similar suit with Honda and IndyCar Series logos.
GoDaddy.com is the world's largest domain name registrar and web hosting provider and has been both a personal sponsor of Patrick and a subsidiary sponsor of Michael Andretti's team (formerly Andretti-Green Racing) for the past three seasons.
GoDaddy.com also sponsors Dale Earnhardt Jr's JR Motorsports Nationwide Series team and Hendrick Motorsports team, with the race suit image slip up again fuelling speculation that Patrick's first steps into stock car competition will come with JR Motorsports in between her IndyCar commitments.
Following her appearance on GMA, Patrick was a guest on Fox News' 'Fox & Friends' programme, where she was more candid when asked about NASCAR rumours.
"I know everyone wants to know," Patrick told Fox News.
"I love to drive. I love to race. If I got the chance to run both series, I'd love that. If we were announcing (NASCAR), we'd be here with two cars. We've been working on it."
Both Earnhardt Jr and Hendrick, who run JR Motorsports as a joint venture, have admitted to discussions with Patrick but stated that no deal is in place.
US sources suggest that Patrick could attend the ARCA test at Daytona International Speedway on December 18-20, as to provide NASCAR sufficient evidence that the fast femme should be licensed to make her ARCA or NASCAR debut at Daytona next February.
Patrick joined Andretti Autosport before the start of the 2007 season and became the first woman to win an IZOD IndyCar Series event at the Indy Japan 300 in 2008. She finished third in the 2009 Indianapolis 500 – bettering the fourth-place mark she established during her breakout 2005 season. Patrick also drove to a career-best fifth-place finish in this year's IZOD IndyCar Series championship.
"Michael Andretti has helped me become a better driver, and we hope to accomplish a great deal during the next few years together, " said Patrick.
"Bob Parsons (GoDaddy.com owner) and Go Daddy have believed in me from the start. You know, my lifelong goal is to win the Indy 500, and I'd love to do that in the GoDaddy.com car."
The flamboyant Parsons and his company have stepped up to sponsor Patrick, who has already featured in several 'racey' GoDaddy.com TV commercials, replacing previous backer Motorola.
"Danica is the quintessential Go Daddy Girl," said Parsons.
"Danica is a beautiful woman competing in a male-dominated sport. She's passionate. She's focused. She's all about doing what it takes to win and we love that about her.
"Not to mention she's edgy, smokin' hot and as tough as any competitor anywhere. We are very good together."