Rossi finishes second at Monza Rally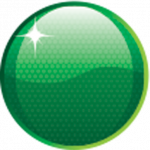 MotoGP world champion Valentino Rossi displayed his passion for four wheels by finishing second in the Monza Rally in Italy.
The 30-year-old, who won the non-world championship event in 2006 and 2007, drove well in his Ford Focus but was beaten by last year's champion Rinaldo Capello in a Citroen C4 WRC.
Rossi headed home various Italian rally stars including 2009 Italian Rally champion Paolo Andreucci (Peugeot 207 S2000), Andrea Dallavilla (Peugeot 207 S2000) and Andrea Navarra (Subaru Impreza WRC), plus two-time WRC champion Marcus Gronholm of Finland in a WRC Subaru Impreza. He also had plenty of company from other motorcycle stars including Marco Simoncelli (Ford Focus WRC), Loris Capirossi (Ford Focus WRC) and Mattia Pasini (Skoda Fabia S2000).
Rossi, third in his class in a touring car race last weekend, has considered moving into rallying when his Yamaha MotoGP contract runs out at the end of next year while he is poised to again test a Ferrari Formula 1 car in January. Over the years Rossi has competed in the WRC events in Great Britain and New Zealand.