Mr and Mrs Loeb win French rally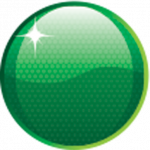 World Rally champion Sebastien Loeb and his wife Severine have taken outright victory in the French Championship round the Rallye du Var.
Driving a Citroen C4 WRC, the Loebs finished two minutes ahead of former WRC and Formula 1 driver Stephane Sarrazin in an S2000 Peugeot.
"Last year, we finished on the podium on the Rallye du Var in a C2 S1600," said Loeb. "When [team boss] Olivier Quesnel suggested we repeat the operation this time round with a C4 WRC, we didn't hesitate a second. We were under absolutely no pressure and our only aim was to entertain the spectators. This event holds a special place in my career, since it was here that I was given my first works drive with the Citroen Xsara kit car in 2000. It's always nice when you win, and I also prefer giving a celebratory kiss on the podium to Severine rather than [regular co-driver] Daniel [Elena]."
Elena was also competing in the event, switching to the driver's seat in a in Citroen C2-R2 and finishing 54th. New Renault F1 driver Robert Kubica also contested the rally, finishing 29th in a Renault Clio.