McIntyre builds on NZ V8 title lead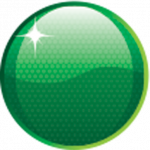 John McIntyre has moved into the lead of the BNT V8s Championship after Round 2 at Powerbuilt Raceway near Christchurch on the weekend.
McIntyre (Protector Safety Falcon) won two of the weekend's three races, and ninth in the reverse grid feature race was enough for him to take the round honours overall.
"We definitely have to keep pushing for race wins because if we conserve after only two rounds, the other guys will soon catch up and there are some quick guys out there," he said.
"We scored pole position at Teretonga last season so we want to try and do the same this season to show we mean business."
Queensland-based Kiwi star Craig Baird (United Video Falcon) was second overall with two second placings and a fifth in the feature.
"Our strategy will remain the same as when we came here – and that is to go for race wins," Baird said.
"If we can't always get them we have to get those second places to keep in the points. You need a fair bit of luck in the V8s especially in a wet reverse grid race where we can't see a thing. I saw a few dings ahead of me and kept thinking I was lucky not to be involved in any of those."
Young Christchurch driver Andy Knight (Radio Live Falcon) completed the podium with third, sixth and fourth places. It was one of his most impressive rounds to date.
"I hope we can take the speed we had this weekend into the rest of the rounds so we can keep getting those top five placings and constantly improve our position in the championship," he said.
The BNT V8s Championship now breaks for the Christmas and New Year period. The next round will take place at Teretonga Park near Invercargill over the weekend of January 15-17.