First interview: Lucas Dumbrell Motorsport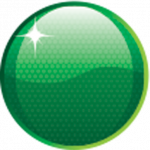 Lucas Dumbrell Motorsport will be the newest V8 Supercar team in the 2010 championship, but that fact, fair or not, won't be the team's biggest talking point.
At Oran Park last year (almost 12 months to the day), Dumbrell, was involved in a horrific accident during the last round of the Australian Formula Ford Championship.
The 19-year-old was left a quadriplegic due to injuries sustained in the accident.
At the time, it was thought that his future in motor sport was going to be restricted to supporting his older brother Paul – a V8 Supercar regular.
THE FINAL RACE OF THE 2023 REPCO SUPERCARS CHAMPIONSHIP ON ONE OF THE WORLD'S BEST STREET CIRCUITS. GO ALL IN AT THE VAILO ADELAIDE 500, CLICK HERE TO BUY TICKETS
That all changed at Bathurst this year, however, when Lucas hatched a plan to start his own V8 team. With guidance from his father Garry and Paul, it took less than two weeks for the framework for Lucas Dumbrell Motorsport to be put in place.
Dumbrell did a deal with Tasman Motorsport over the Gold Coast's SuperGP weekend to buy one of its Racing Entitlements Contracts – the entry required to participate in the popular V8 championship.
News quickly spread of Lucas's intention to enter a team and now, just a few months after the initial idea, LDM is taking shape. The team will be based out of a new shop at Nunawading, Victoria. The new team will use a Walkinshaw Racing-built chassis, best known for being driven by Garth Tander to the 2007 championship, and it will be managed by former Larry Perkins and Dick Johnson crew man Dean Orr.
The driver of the new team remains unofficial, although Jack Perkins has been closely linked to the outfit.
It's an exciting time for Lucas. Not only is he the figurehead of a new V8 team, he will become the youngest-ever V8 team owner, and most importantly, it gives him a new focus in his life.
In his first interview after securing his V8 team, Dumbrell told Speedcafe.com.au that he is focussed on taking on his next big challenge.
"Being the youngest team owner there has ever been is probably a big responsibility, and I'm pretty grateful for having that responsibility," he said.
"I'm just looking forward to going out there and putting together a good team with a good bunch of people, a good driver, good equipment and doing the best job we can possibly do.
"I don't expect us to win races in the first year, or even in the first couple of years. We just need it to evolve. We need to improve as the year goes on, concentrate on qualifying, stay out of trouble in the races, and that's probably our main objective."
Dumbrell understands that his disability will be a subject that will be highlighted – probably more than the success of failings of his race team – but he simply just wants to maintain a role in the sport.
"A lot of people are pretty sensitive of it, and I'm under no illusion that it will be brought up," he said.
"The sport has national television, millions of viewers, and there's going to be questions asked. It's not a big issue for me. A lot of people internally in the sport will respect it.
"I can't be active in motorsport the way I used to be, but I still want to play a role in it. Management is obviously a side I can be involved. I wanted to end up in V8 Supercars eventually, so by being involved in management, it gets me to that goal."
Getting back into the game is one thing, but being successful at it is another. Dumbrell made it clear that he has not set up his racing organisation to make up the numbers.
"I'm definitely looking forward to the challenge, in terms of running it and maintaining the business," he said.
"I want to achieve the best results I can from my side of things. The engineering side will be top notch, the driver will do the job, and I don't want to let the team down, so I'm going to work as hard as I can to do my role and get everyone motivated to fulfil their jobs. I think if that all works, it will be a successful team.
"I'd love to do this for the rest of my working career and do a good job of it. I'm not here to make up the numbers."
Dumbrell isn't the first disabled individual to own his own motor racing team. Frank Williams has run his mega-successful Formula 1 team for over two decades from his wheelchair, while American Sam Schmidt has entered his own Indy team as a quadriplegic since 2001.
Coincidentally, Schmidt set up his Indy Lights team just 14 months after his accident in an IndyCar.