Chinese driver added to Renault test program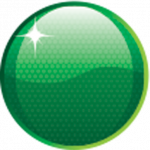 Ho-Pin Tung has been added to Renault's test drivers for this week's upcoming Formula 1 rookie test at Jerez, Spain.
The 26-year-old Chinese race driver joins Bertrand Baguette and Lucas Di Grassi in the three day test.
Tung has previously tested for Williams F1 and has spent the last few seasons driving in GP2, A1GP and the Superleague Formula.
The Renault team's provisional schedule will see Belgian driver Baguette drive the R29 tomorrow. His test is a reward for winning the World Series by Renault 3.5 category. It will be Bertrand's first chance to sample F1 power.
The team's third driver, Di Grassi, will also have the chance to complete further F1 mileage as he drives the R29 for the first time.
Renault Team principal Bob Bell said that the rookie test was the perfect way to evaluate the future driving prospects.
"Testing is so restricted nowadays, but this young driver test is the perfect opportunity for us to assess rising stars such as Bertrand, Ho-Pin and Lucas," he said.
"All these drivers have shown great promise and we look forward to seeing what they are capable of as we complete our test program for the year."
The three-day rookie test will start tomorrow, concluding on December 3.