Triple treat for Pittam at SA Championships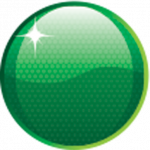 Local driver Paul Pittam enjoyed a triple treat at the Dunlop South Australian Karting Championship hosted by the Barossa Go-Kart Club at the Bolivar Raceway over the weekend.
Competing in three senior categories – Clubman Heavy, Leopard Heavy and Rotax Heavy – Pittam was one of the busiest of the 300 entrants at the event but his hard work paid dividends in the way of three podium results.
In the Rotax Heavy final Pittam proved to be too strong for the highly talented interstate contingent to claim the eighth state championship of his career, but more importantly the first in his home state.
Pittam was also in the thick of the action during the Clubman Heavy final. In the final half of the race Sydney driver Jason Hryniuk, Pittam and Daniel Baker forged a small gap over the rest setting up an exciting finish.
Hryniuk led entering the final lap, defending from a fast finishing Baker. As the trio entered the final corner Baker clipped the back of Hryniuk's CRG, forcing him to run wide and drop down the order, allowing Hryniuk to take the win from Pittam and Lee Mitchener to step up to third.
Pittam also finished third behind the Victorian duo of Rick Pringle and Paul Rodgers in the Rotax Heavy final.
"This is my first state championship that I've actually won in my home state, it's great to not only get the win but also a podium in every class I raced," said Pittam.
"It was a challenge to get the set-up sorted but we got there in the end, a lot of thanks must got to my Dad and Kym (Pearce) from Omega Racing Karts.
"Racing three classes may have taken the edge of each of them, it might have taken it back to say 95 percent in each kart but at the end of the day we got them all pretty close to where we wanted them."
Canberra's Mathew Hart secured a pair of championships in the Junior Clubman and Formula JMA categories. Another driver to 'double up' at the championships was James Kovacic. The New South Wales driver proved too good for the high-quality opposition in both the Clubman Light and Leopard Light categories.
Other drivers to claim victories were Ryan Reynolds (Senior National Light), Scott Simpson (Clubman Super Heavy), Bradley Jenner (Junior National Light), Max Johnston (Rotax Light), Lachlan McHugh (Rookies), Reece Sidebottom (Midgets), Remo Luciani (Clubman Over 40s)*Under Appeal; and Jordan Nicolaou (Junior National Heavy).