Raikkonen close to WRC deal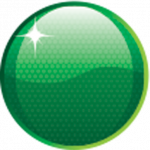 Formula 1 star Kimi Raikkonen is understood to be ready to sign a deal with Citroen to drive a C4 World Rally Car on all 13 rounds of the 2010 World Rally Championship.
Nothing is signed yet, but a source close to the 2007 F1 World Champion told wrc.com that only small details needed to be tied-up before an official announcement is made in the coming days. The Finn's 2010 WRC programme is understood to have been funded by Red Bull, one of Raikkonen's personal sponsors, and a major backer of Citroen's World Rally campaign.
Long time rally fan Raikkonen is able to tackle the World Rally Championship season thanks to his decision to take a one year sabbatical from Formula 1. Raikkonen's only WRC experience to date came on this year's Rally Finland, where he impressed in an Abarth Grande Punto S2000. Despite engine problems he was placed 15th overall when he crashed his car into a ditch on the second day.
If Raikkonen does make the switch to Citroen power for 2010, he'll be in good company. Six-time World Rally Champion Sebastien Loeb has won 26 rallies in the C4 and recently admitted it was his favourite competition car of all time.