Perfect start continues for Tatnell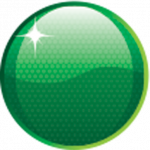 Krikke Motorsport driver Brooke Tatnell remains unbeaten in the Performance Wholesale World Series Sprintcars Championship after claiming the victory in round two held at Toowoomba's Charlton Speedway in Queensland last night.
After wheelstanding off the line at the start of the main event, which allowed polesitter Robbie Farr to take the lead in his East Coast Pipeline J&J, Tatnell slotted into second place for the opening part of the race.
When the leading duo encountered lapped traffic Tatnell pounced on the race leader to make a pass on the outside and take over the front running.
From that point on Tatnell controlled the race before going on to claim his second round in succession.
"It is a good way to start off the year and has certainly quietened down some of the 'rumour mungers' who were doubting if I would be fit enough," said Tatnell.
"I knew lapped traffic was going to play a big part in the outcome of the race and with this in mind we made sure that may car was set up to be manoeuvrable on the race track.
"While it is great to have two wins to the start the year off again, there is still a long way to go. We're here to win races and it won't be until we head back to Sydney for the second time in January that we'll be starting to think about the championship."
Farr crossed the line in second place ahead of emerging star James McFadden, Darren Jensen and Garry Brazier.
The teams will now head to Sydney to begin preparations for Saturday night's third round of the Championship at Tyrepower Parramatta City Raceway.