Gowans crowned Aussie Racing Car Champion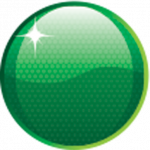 Adam Gowans has dominated the final round of the Aussie Racing Cars Super Series at Phillip Island, winning the series.
Gowans won three of the four races, only missing out in the wet Race 2.
"It was great racing this weekend," Gowans said, driver of the Eagle One-sponsored Toyota Aurion.
"Coming into this round I just wanted to do my best to win the round and the rest would look after itself. It was really up to (David) Lawrence to give up the series as I had been behind all year.
"I feel like I have become a better driver over the year, getting faster and keeping cool under pressure. Coming from behind was tough.
"I will be back in 2010 to defend the title, we have good momentum now. A great car and a couple of good engines are going to help."
Gowans was joined in the top three for the round by James Ward and Maurice Masini respectively.
Leading the series heading into the final round was Lawrence, who had a meeting to forget. He was fighting for the lead in Race 1 when a last lap tangle cost him a top position. Repairs to the car pushed Lawrence for time and he was left stranded on the out grid and unable to compete in Race 2.
He fought back for stronger results but it was not enough to hold onto the series lead, eventually finishing second in the title ahead of with Kyle Clews.
In the Masters Cup, Mark Duckworth won the round with Darrin Masini and Michael hover equal on points for second and third.
Shane Wolki won the Masters Cup Series, his third win in the category's history. Brendon Tucker was second with Grant Ludbey third.
It was the first time that the Aussie Racing Cars had visited Phillip Island, using its 'Bathurst-style' aerodynamics on the 4.4km Victorian circuit.