Montreal confirms F1 return for 2010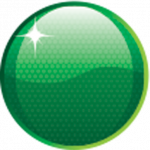 The Canadian Grand Prix will return to the FIA Formula 1 World Championship next season after local authorities confirmed that agreement has been reached on a deal that will see the race staged in Montreal for at least the next five years.
The Canadian leg of the F1 calendar dropped off the schedule this season, but investment from the Canadian Government, the state of Quebec and Tourism Montreal means all parties will inject a combined $15 million into the race for each of the next five years.
The Government of Canada and Tourism Montreal will each contribute $5 million of this amount. The Government of Quebec will provide $4 million and Montreal will add $1 million. Montreal and its partners will in return receive 30 percent shares from ticket sales.
"The Grand Prix of Canada has more impact on the tourist industry than any other sports event in Canada," said Quebec Minister of Tourism, Nicole Menard.
"Of the 300,000 spectators at the competition, 25 percent come from outside Quebec. With such heavy media coverage, the FIA Formula One World not only provides an outstanding display window for Montreal, but for Quebec as a whole. This event alone delivers some $89 million in economic fallout each year, along with 75,000 overnight hotel stays."
Montreal, which will see F1 return in anger on July 11-13 next year, will be the only North American visit on the F1 calendar, with the United States F1GP last held at Indianapolis in 2007 with no sign of a revival in the near future.