Marshall's fire still burns for V8 career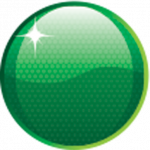 Marcus Marshall will be glad to see the back of the 2009 V8 Supercar Championship Series after competing in just five events this year, however, he says that he is as motivated as ever to race in the competitive championship.
Marshall's V8 career thus far has been littered with unfulfilled promise. In 2006, he drove for Paul Cruickshank Racing in its first season as a Main Series team. Marshall competed in a limited program with Jack Daniel's Racing in 2007 before joining Britek Motorsport in 2008. That team closed its doors at the completion of the season.
This year, Marshall was the driver of IntaRacing, a new team owned by Daniel Tzvetkoff. The Queensland-based operation lasted just four rounds of the championship before it went into receivership.
It was another ugly string to Marshall's V8 bow, but the former Champ Car driver hasn't given up. Marshall has been working overtime on gathering sponsorship to be involved in next season's championship, but with only a couple of spots remaining, finding a seat this late will be a big ask.
THE FINAL RACE OF THE 2023 REPCO SUPERCARS CHAMPIONSHIP ON ONE OF THE WORLD'S BEST STREET CIRCUITS. GO ALL IN AT THE VAILO ADELAIDE 500, CLICK HERE TO BUY TICKETS
Regardless, he told Speedcafe that his desire to compete in V8 Supercars hasn't changed, despite the setbacks.
"I'm so hungry still, it's crazy," he said.
"I've had time to think about it, and the fire still burns in me, and I'm highly motivated to get back out there. I've been working pretty hard on it.
"I really couldn't be in a worse position. I didn't continue on as a driver for the whole year – and if you're out of this game for 24 hours, you get forgotten about pretty quickly.
"I don't feel I got a chance to prove my worth and continue to get good results, which would have gone a long way to being involved in this silly season. Unfortunately I'm not, and I've had to go and try and get myself a big carrot (sponsor) to take with me. It's just a time factor at the moment.
"But unless I'm in good equipment and good team, I'll just go and lay bricks! I'm over the pain of dealing with struggling for budgets and battling. It's not worth it."
Marshall says that if worse comes to worse, and endurance drive or even some offshore events would be an acceptable substitution.
"I want to keep my hand in V8 Supercars and work towards the future as much as I can," he said.
"If I get an enduro drive, I'm pretty sure I can do the job for them, but if everything else fails, I might have a peek overseas and keep racing. I'd want to be in something competitive. I've got my hand up – I'm looking to be employed somewhere."