Stars of Karting set to shine in 2010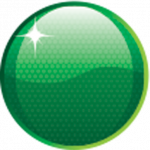 In an effort to further promote the sport of karting to the wider motorsport and general public the Australian Karting Association has today announced it's elite series, the Australian CIK Championship will be re-branded to the CIK Stars of Karting Series in 2010.
The CIK Stars of Karting Series will also incorporate a more consumer friendly name for the three categories being contested in the championship in the form of Pro Light(KF1), Pro Gearbox(KZ2) and Pro Junior(KF3).
Competitors in these three categories will use equipment similar to that used in the European and World Championships.
"It (the name change for the series and the categories) is all about being able to get people to further understand the sport of karting. The more people that gain an appreciation for our sport the more people become involved," said International Karting Council (Organisers of the series) Chairman Craig Denton.
While he may have won nine National Championships in various categories, Matthew Wall is yet to secure a crown in the elite CIK ranks. The 31 year-old Victorian has signified his intentions to chase the Pro Gearbox Championship in the 2010 CIK Stars of Karting Series.
"I've been around karting for a long time now and have achieved a lot of great results but there is one thing that is missing at the top of my wish list – a CIK Championship," said Wall.
"Now, with the inclusion of the KZ2 spec Pro Gearbox category into the series it has re-ignited my passion to chase a CIK Championship and the sport of karting as a whole. I'm can't wait to get out there."
The opening round of the 2010 CIK Stars of Karting Series will be held at Newcastle, NSW on March 5-7, 2010.
2009 CIK Stars of Karting Series
Round 1 – March 5-7 – Newcastle
Round 2 – May 7-9 – Ipswich
Round 3 – June 18-20 – Eastern Creek
Round 4 – August 6-8 – Todd Road (Melbourne)