New street course for opening IndyCar round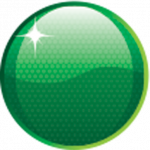 The 2010 IZOD IndyCar Series will kick off on a new street circuit in the city of Sao Paulo, Brazil.
It will be the second major international motor race that the city holds, adding to the Formula 1 Wold Championship round that at the city's Interlagos track.
"The arrival of the IZOD IndyCar Series confirms Sao Paulo's nature of staging great worldwide events," Kassab said.
"It is a gift to the citizens of Sao Paulo who will be able to watch up close great race cars and drivers. It is also a great opportunity for business for the city that becomes the capital of motor racing in Latin America."
The Sao Paulo race will be the IRL IndyCar Series' first meeting in Brazil, making it second overseas races on the category's calendar alongside its annual Japan meeting at Motegi.
Stan Sport is the only way to watch every round of the INDYCAR SERIES. Click here for all the action streaming ad-free, live and on demand.
The IZOD IndyCar Series has a long history of Brazilian driver participation. The 2009 field featured no less than five Brazilians, including three-time Indianapolis 500 winner Helio Castroneves, 2004 IndyCar Series champion Tony Kanaan, plus Vitor Meira, Raphael Matos and Mario Moraes.