John French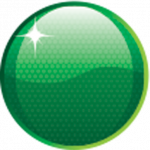 Born in 1930, John French had a long motor sports career throughout the 1960s,' 70s and through until the mid '80s. Experienced in a wide range of cars and categories, he won the 1962 Australian GT Championship driving a Centaur Waggott. In 1969 French paired with Allan Moffat to win the Sandown Three Hour race in what was the first race win for the Ford Falcon GTHO.
He is best known for pairing with Dick Johnson at Bathurst in 1980, '81, '82 and '84. French was at the wheel of the Falcon XD in the lead of the race when a multi-car crash stopped the race in 1981. During the red flag period, French remained with the car parked on pit straight. He was the driver in the red helmet next to Ivan Stibbard when the race was declared. The Seven coverage showed French leaping into the air and screaming "Yippee" before he ran back to the Johnson camp with the good news.
French quit full time racing in 1986 and apart from the odd appearance here and there has not returned to competitive competition. Apart from racing, he was a well known car dealer of Alfa Romeos in his native Brisbane; the marque which featured most prominently in his professional racing career. The business also included sales and service on Subaru vehicles and just three years ago French retired from the car dealing campaign. Although he still keeps a close eye on the business showing his face at least one day a week.
Now 79 years of age, French has lost none of the spark that made him one of the most popular figures in motor racing paddocks across the country. A favourite of the Bowden family, which owns a number of Australia's greatest race cars, French was amongst the Pirtek Legends that took part at the SuperGP event on the Gold Coast.
The 19-time Bathurst starter drove Allan Moffat's 1973 XY GTHO Phase 3 Group C touring car. It was the first time in seven years that French had driven any type of race car. "It was good to get the opportunity to drive such an iconic Australian race car," said French. "It really took me back to why I enjoyed racing those types of cars all those years ago. Plus I looked around and saw the likes of Dick Johnson, Kevin Bartlett, Colin Bond and Jim Richards all out there with me.
"The last time I drove a race car was part of the Clipsal 500 in Adelaide seven years ago so it is rare these days for me to drive over 100km/h! The biggest challenge was the clutch. The fact that I had only driven automatic road cars for many years made it feel pretty heavy.
"I'm past my best behind the wheel, but I certainly still enjoy following all types of motor racing. When I get to the track I do enjoy it and certainly the friendships I made have never gone away."