Evans to test Peugeot S2000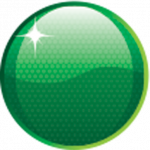 Three times Australian Rally Champion Simon Evans will test a Peugeot 207 Super 2000 rally car next week in France.
Peugeot has won the last three consecutive Intercontinental Rally Challenge (IRC) drivers' and manufacturers' championships with their Super 2000 (S2000) cars.
The IRC is the rival championship to the WRC, and comprised 11 rounds across Europe, South America, and Africa in 2009.
It includes famous events such as the Monte Carlo Rally, the Safari Rally in Kenya and Rally Sanremo, and fielded over half a dozen different manufacturers in 2009 – compared to the WRC's two.
The test has been arranged to introduce Evans and his co-driver wife Sue to a French IRC team, with a view to the possibility of the duo competing in at least part of the 2010 IRC series for Peugeot.
Evans has won three out of the last four Australian Rally Championships, yet has never had a real opportunity to sample a big international rally championship.
The test on 2nd December near Clermont-Ferrand in central France will give the Victorian that taste.
"Peugeot is undoubtedly one of the biggest and most successful names in world rallying," he said.
"To have a test with a French Peugeot team is a bit of a dream come true, but there is more to it than simply testing.
"We've won the Australian championship three times, so obviously I'd love to try a new challenge.
"The ultimate goal is to try and get to the IRC – however, we are still quite a way off in regards to the money we need to get there.
"If the test goes well, then hopefully it will help us to put a deal together to go back and run in the championship."
The test was only confirmed on Wednesday, giving Evans just one week to prepare.
However, he believes that he is ready for the opportunity.
"I have worked my whole career to get to a point where I have the mindset to perform in such a circumstance – I feel ready for something like this," said Evans.
"It's exciting, but I need to keep it all in check and make sure that I keep my head and do the job that I always do.
"I will be pointing out to the team that when Australians drive for Peugeot, they often win," Evans said, referring to the success of Geoff and David Brabham for the marque at Le Mans.