BMW to sell F1 team back to Sauber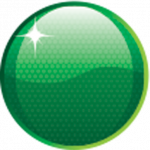 BMW AG has announced that it has reached an agreement to sell its Formula One team back to its original owner Peter Sauber.
The contract is subject to the condition that the team is granted a place on the grid for the 2010 Formula One season by the FIA.
BMW withdrew its F1 team from the 2010 championship prior to the deadline for entries for next year's World Championship, and therefore depends on being granted an entry by the FIA, with a starting slot potentially coming from the now defunct Toyota F1 team.
"We are very happy with this solution," said BMW AG board member Dr Klaus Draeger.
"This fulfills the most important requirement for a successful future of the team. Our relationship with Peter Sauber has always been excellent and marked by absolute respect."
Sauber, who sold the Hinwil-based team to BMW four years ago, said that he is pleased to reach this agreement.
"I am very relieved that we have found this solution," said Sauber, a highly respected figure in the F1 paddock.
"It means we can keep the Hinwill location and the majority of the workplaces.
"I am convinced that the new team has a very god future in Formula One, whose current transformation with the new framework conditions will benefit the private teams.
"Our staff here are highly competent and motivated, and I look forward to taking on this new challenge with them.
"I would like to thank BMW for four shared years that have in the main been very successful."
An earlier deal for the team to be sold to Qadbank Investments Limited was not completed, leading to this new deal with Sauber being finalised.
The restructured team is expected to employ approximately 250 staff, down from the 388 employees that are currently employed at the team's base in Switzerland.