Bathurst 2006 my highlight with Ford: Dane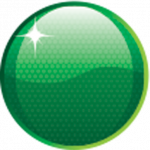 On the eve of his team's final race as a Ford team, Triple Eight Race Engineering team boss Roland Dane rates the 2006 Bathurst 1000 as the highlight of his association with the Ford Motor Company.
After next week's inaugural Sydney Telstra 500 at the new street circuit, Dane will park his fleet of Falcons and field Holden Commodores in the 2010 V8 championship.
When Dane and Ford could not reach a sponsorship agreement for 2009, Dane went searching for a new manufacturer partner after seven years with the blue oval brand – finding a new home with Holden.
Speedcafe asked Dane to reflect on his time with Ford, and he pointed out the 2006 Bathurst 1000 as the high point of his time with Ford.
THE FINAL RACE OF THE 2023 REPCO SUPERCARS CHAMPIONSHIP ON ONE OF THE WORLD'S BEST STREET CIRCUITS. GO ALL IN AT THE VAILO ADELAIDE 500, CLICK HERE TO BUY TICKETS
"Undoubtedly 2006, winning Bathurst," he said.
"It was the inaugural Peter Brock Trophy, and the first time that Ford had won at Bathurst since 1998.
"That was a big moment, and it was a shame that it wasn't acknowledged as such by them. For the Ford fans at large, it was a massive moment."
The 2006 Bathurst win came at an interesting time for Triple Eight. The team's sponsor at the time Betta Electrical had just gone into receivership prior to the race, and with a new deal already inked with Vodafone, Dane says that it "made life complicated."
"We'd had the Vodafone deal locked away a long time before that point, it was just that the last part of the season became difficult when Betta Electrical went into receivership.
"It made life complicated, but as it turned out, the administrator honoured its obligation there as well, and we gave them good value for money that weekend."
So, if Craig Lowndes and Jamie Whincup winning Bathurst in 2006 was Triple Eight's highlight as a Ford team, what was the lowlight?
"Certainly when they said that they (Ford) were not going to renew its contract with us, that was most definitely the low point," he said.
"The amount of work we put in and the success we were still having with them. The shame of it is, 18 months late, you look back and think that most of the people there handled it badly, they made bad decisions, they probably admit that too. But they've made their bed, so they have to sleep in it.
"It's a shame for everyone that they did it. Hindsight is a wonderful thing, but from my point right now, we've moved on and we're happy to be working with GM. Ford is the loser, and its customers, fans and staff. It's a shame, but it was none of my doing."
Triple Eight is currently putting the finishing touches on the build of one of its Holden VE for next season and is underway on the second car.
Lowndes's current Falcon FG has been sold to Jonathon Webb who will will use it as a third car at Dick Johnson Racing next year.