Tony Cochrane's personal Sydney passion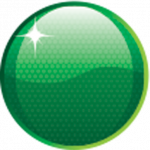 V8 Supercars Executive Chairman Tony Cochrane has long held an ambition of successfully breaking the V8 category into Australia's biggest and toughest market place – Sydney.
Now, Cochrane's vision of a truly world-class Sydney V8 Supercar race will be real. In eight days, V8 Supercars would have completed its first day of practice at Sydney Olympic Park – home of the inaugural Sydney Telstra 500.
It's been a long, tough and risky road for V8s to get to this point, and after constant rejections from the government and knockers in the media, V8 Supercars has laid its own cash on the line to guarantee, at the very least, that we get to see if a Sydney race is worth it.
In just over a week, V8 Supercars will have a public judgement day in Sydney.
But is there anything for the category to worry about? On Saturday at Barbagallo Raceway, V8 Supercars Events officially sold out its corporate allocation. Even if no punters walk through the gates, Homebush will be packed with commercial entities and their guests.
Regardless, though, of what colour ties his guests wear, there is no doubting how hard Cochrane and his team have worked hard to make the Sydney Telstra 500 the best event possible.
"It has been a personal passion for sure, and it's been a long road," he told Speedcafe.
"One of my favourite sayings is from Chairman Mao: 'The longest march begins with one small step.' And you've got to make all those small steps.
"We've had lots of knockbacks along the way, We've had lots of times when the government said no to us, but we persevered, we kept putting up submissions, we kept proving the case, we knocked over the knockers.
"From our point of view, we are really committed to Sydney. We are committed to making it a huge success. We're taking the financial risk – yes, the government is contributing to it, but we have still had to raise many, many millions of dollars off our own bat, which we've done.
"It is going to be a great weekend. It's filled with anticipation and excitement, and I hope that this gives us our big break through that our sport needs in Australia's biggest market.
"And it's a market you have to crack, and that's exactly why the AFL is throwing everything it has at it to try and crack as well – and it's not because they have a bucket load of money that they don't know what to do with.
"We have to really crack it for our sport to lift to the next level, we've taken on the challenge, we've done the hard yards and we're going to find out very soon how it all unwinds."
The Sydney Telstra 500 will be held on December 4-6, including two 250km V8 Supercar races, plus night time entertainment from The Presets, The Potbelleez and Sneaky Sound System (Friday night), followed by Australian rock legends Cold Chisel, The Living End and Grinspoon (on Saturday).