Mark Skaife's never-ending racing life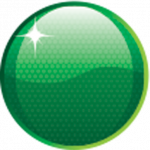 Mark Skaife is a busy man.
As we speak, the Australian touring car legend is preparing to meet with all of the V8 Supercar team owners, presenting to them through the Car of the Future project that he has been working on for the past few months.
The V8 team owners will be able to ask questions and offer constructive input on the project that is designed to address the issues of cost and sustainability within the sport.
Facing the team owners with a project that he has poured his time and energy into might be a daunting process, but he'll have no time to collect his breath.
Over the next few days, Skaife is promoting his new book – Mark Skaife: The Racing Years – a pictorial wrap of his incredibly successful motor racing career.
Tomorrow, Skaife has a book signing at Angus & Robertson, Bourke St, Melbourne, from 1pm. The five-time touring car champion will then scoot east to Borders at Chadstone for a 6pm book signing and question and answer sessions.
But that's not it. In Sydney on Monday, Skaife will be at Myer City from 1pm, then Borders Parramatta bookstore from 6pm.
"There are photos in the book from years ago I never even knew were taken … but it has gone down well with the fans and that's the main thing," Skaife said.