Lindbom to make F3 debut this weekend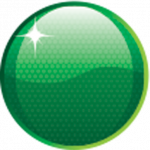 Kristian Lindbom will make his Formula 3 debut this weekend in the F3 SuperPrix at Sandown International Raceway.
It will be the first time that the Victorian will compete in a 'wings and slicks' class, having formally raced in the Australian Formula Ford championship the past two seasons.
Lindbom has sat on the sidelines this year due to a lack of budget and is very keen to get back behind the wheel of a race car this weekend in the final round of the Formula 3 Australian Drivers Championship, driving an Astuti Dallara F304 in the National class.
"I've been really waiting for the right deal to come along," he told Speedcafe.
"Last year was frustrating, without having the full budget together, not having certain things that people from afar don't see the disadvantages.
"To get back in a car this weekend … the purpose isn't to get results, as much as I'd like to win.
"Racing an F3 car is probably one of the biggest unknowns I've ever had, part from the first time I ever drove a race car after karts. I've only ever done five laps in a Formula Toyota around Winton. I've never done any laps in anger, so Sandown is a great place for me to start."
Lindbom hopes that a good result can lead to something more permanent next year.
"Sam (Astuti) has given me a great price to drive this weekend, and I want to try and impress," he said.
"I know I'm not going to win, but I definitely want to do well to see if something can come off next year."
The Formula 3 field will boast 16 cars for the final round of its championship, held as part of the Shannons Nationals.
While the main focus will be on the championship tussle between Tim Macrow and Joey Foster, there's a huge collection of new international contenders competing this weekend. Seven overseas drivers hailing from China, Indonesia, Great Britain and New Zealand will take on the Australians
Besides Lindbom, another driver will make his F3 debut. West Aussie Bryce Moore joins TanderSport for the weekend, driving the car Leanne Tander drove to a National Class win at Phillip Island earlier this year.
Formula 3 is the main category for the final Shannons meeting for the year, supported by GT3 Cup Challenge, Saloon Cars, Commodore Cup, V8 Touring Cars and the Australian Manufacturers Championship.