Can an FPV F6 Turbo win the Bathurst 12 Hour?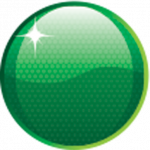 Ted Robinson will debut a brand-new FG FPV F6 Turbo Six at the 2010 Armor All Bathurst 12 Hour Showroom Enduro.
The long time production car stalwart will enter the car in Class A (High Performance Rear Wheel Drive) and is currently chasing experienced co-drivers to help him take the car to the top of the field in the 'once-around-the-clock' race.
"We've had a few drivers approach us but we need serious drivers with budgets to get the car on the track next year," said Robinson.
"This car can win outright. It's a brand-new car and we still have a couple of issues to sort out. It will be up and running in three weeks and then we will be doing a few test days to have it ready to roll by mid January."
This is the first time that the FG FPV F6 will enter the event, although Robinson Racing Developments has experience with similar equipment, having entered a BF Typhoon in the 2007 Bathurst 12 Hour for a top 10 finish.
The team will run a second FG F6, set to be entered by Jeremy Gray, Ian Gray and Chris Delfsma.
The car has also run selected rounds of the Australian Manufacturers Championship and Delfsma has had previous 12 Hour experience in Ford products.
The Armor All Bathurst 12 Hour Showroom Enduro is now in its 4th year, with a grid of over 50 cars expected to compete. The race will be held on February 12–14.