Zukanovic returns for Commodore Cup title fight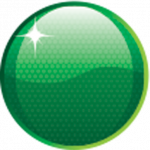 The Commodore Cup national series will see a new champion crowned during this weekend's final round of the Shannons Nationals Motor Racing Championships at Sandown Raceway.
A total of 21 cars are entered for the event, with some new names joining the main title protagonists, and a new qualifying format to add an extra element of intrigue.
Brett Holdsworth, older brother of V8 Supercar driver Lee, is in the box seat to take the title, holding a 34 point advantage over Tony Bates.
Nick Parker is a further 31 points adrift of Bates, with Ross McGregor the last man with a mathematical chance of taking the title.
While the title rivals will form the majority of the interest over the weekend, there will be a feel good story in the feel in the form of returning driver Marcus Zukanovic.
The Victorian was involved in a serious testing incident in his Fujitsu V8 Series Commodore at the pre-season test day at Winton in February this year, leaving him on the sidelines for the past nine months.
Even though Zukanovic has not raced a car since his accident, the former Commodore Cup and V8 Utes champion should be one of the pace-setters.
Qualifying for the weekend has also been tweaked. Rather than the usual two combined qualifying sessions, the starting grid for the weekend's opening race will be determined by one qualifying session and a single-lap shootout for the 10 fastest cars in the session.
Race 2 will feature a top-10 reverse-grid, while Race 3 grid positions will be based on combined points from the first two races.
In other news, Matt Chick has purchased a VS Commodore from Carey McCormack, which he will race for the first time at Sandown. The VS Commodore replaces the VH model campaigned by Chick in the first five rounds of the series.
Other categories competing at Sandown this weekend include GT3 Cup Challenge, Saloon Cars, Formula 3, V8 Touring Cars and the Australian Manufacturers Championship.