Shannons Nationals live on the web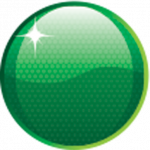 The ninth and final round of the Shannons Nationals Motor Racing Series at Sandown Raceway this weekend will be broadcast live via the internet.
The Shannons Nationals has engaged the services of Pure Motorsport, a fledgling Adelaide-based company specialising in online live streaming and on-demand coverage of motor racing events.
The Shannons Nationals and Pure Motorsport will work with series television partner AVE to provide a video feed on Sunday that will be overlayed with the circuit commentary to provide complete coverage of each race across the weekend.
Live coverage will also be available on Saturday with the broadcast of a timing feed and the circuit commentary, all available via the series website, www.thenationals.com.au.
Shannons Nationals series director Rob Curkpatrick said that the Sandown coverage pointed towards a longer-term direction for the series' broadcasting efforts.
"It is abundantly clear that the internet is the future for sports broadcasting, and we want to make sure the Shannons Nationals is leading the way forward in investigating new ways of showcasing our product," he said.
"Internet broadcasting is cost effective and can deliver potentially unlimited scope for exposure.
"At the same time, we think this will actually compliment our TV package on SBS Speedweek and Inside Speed, on Fox Sports."
Users will require only a standard (512k) broadband internet connection to view the live feed and on-demand videos.