NT Drag Strip upgrade takes next step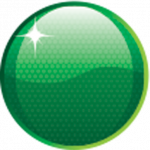 Tenders have gone out for the Federal Government's $3 million funding upgrade to the Hidden Valley Drag Strip.

Senator Trish Crossin and the Member of Solomon Damian Hale announced the next step in the funding upgrades – which are a 2007 Federal election commitment and designed to ensure the Hidden Valley Drag Strip meets national and international standards.

"These upgrades will make it possible for Darwin to be able to host the best Australian and International Drag Racing Teams," said Senator Crossin

The upgrade will include resurfacing of the track, an upgrade to the safety barriers, the building of a 'burnout pad' for driver training and the upgrade of spectator mounds.

"Hidden Valley Motor Sport Complex is an important sporting asset and drag racing makes a significant investment into Darwin"s local automotive industry," said Mr Hale.