Jason Bargwanna: Living in Kelly Country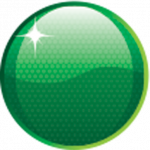 On Saturday night in Perth, Jason Bargwanna inked a deal with Kelly Racing to become a driver of the newly-established team next year.
Speedcafe's Grant Rowley spoke to 'Bargs' about his new home, his goals and his commercial input into his racing future …
QUESTION: There's only a couple of seats left for the 2010 V8 Supercars Championship Series. It must be a nice feeling to have your deal locked away in November?
JASON BARGWANNA: Absolutely. My priority has been to secure the most competitive opportunity that exists in the V8 pit lane.
I've enjoyed the year with Tasman and Sprint Gas, but obviously, things change, and the chance to join Rick and Todd and the whole Kelly Racing crew was too good to pass up, in terms of achieving what I want to achieve in my motor racing career. This is one of the platforms that, over the next couple of years, will be one of the strongest teams in pit lane.
What is it that you still want to achieve in this sport?
Fortunately, I've been able to win races and rounds, pole positions and win Bathurst, but I'd love to be able to know that I've had a proper crack at the championship.
Win or lose, I want to know that I've been a contender all year long. I think, for me, I want to achieve a second Bathurst win as well. Over the years, we've been so close, finished on the lead lap every year and finished with 10 seconds of the lead, and I think it's certainly achievable.
I think we proved that this year (with Mark Noske). To lead the race, you need it to all come together with the right equipment and the right people. Kelly Racing has the capability to do that.
Would you agree that the Kelly Racing seat is the most competitive seat you've had since the start of your V8 career?
I think what Rick and Todd have been able to achieve, particularly in the last six months with a new team, and when you have a look at the mentality, the infrastructure, the commitment to the job, there's no doubt that this is my most competitive opportunity ever.
We had some grand plans at Tasman this year, but unfortunately they didn't come together. I was with three race teams in a row that closed down – now, I join a team on the way up, not the way down. It's a very exciting prospect.
One of your keys to securing the drive at Kelly Racing was yourself collecting a strong range of commercial backers. How important was that to the whole deal?
It's no secret that this sport runs on commercial funding and commercial support from sponsor groups. We've worked very hard to change my business from being 'Jason Bargwanna: The Driver' to being a more rounded motorsport-based business that can have the MINI Challenge team, we've got a sponsor group to look after, we've got a corporate division, and really, it's an ongoing development to move with the sport as the sport changes.
I made the decision that commercial backing is the best way to secure the most competitive opportunity in what is a very competitive market place. I'm proud of the fact that we've been able to take a whole lot of new sponsors to the sport over the last 18 months or so that have never seen motor racing before and we've developed and grown those to bigger and better things.
That's all part of the process that helps us work towards the future and what our future plans are.
So, what are your future plans? You have a three-car MINI Challenge team now. Where do you see Bargwanna Motorsport moving to from here?
We're very focussed on maintaining the MINI Challenge commitment for 2010. I'm kind of enjoying the mentor role that I have with young Sean Carter who is driving one of our cars at the moment.
The team is also a good platform to nurture commercial relationships, especially in a quality category, a quality platform for promotion, and good racing at a reasonable price. It's a good way to bring sponsors to the sport and I think over the next couple of years, MINI Challenge will develop into a strong junior category and it will great to be involved in some of the driver development stuff.