2011 WRC calendar decision postponed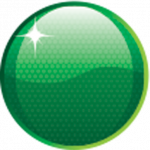 Autosport.com has reported that the announcement of the calendar for the 2011 World Rally Championship has been postponed – with the dates now not expected until early next season.
The 2011 calendar has been seen as a pivotal part of the sport's redevelopment, with International Sportsworld Communicators, the WRC's global promoter from January 1, 2010, emphasising the point that this would be the first schedule of events under the new regime.
The 15-round 2011 calendar was expected to include ISC's vision for the future of WRC, including the blend of classic rallies such as Finland, recently locked down with a five-year agreement, and new emerging markets with an event in Abu Dhabi tipped for inclusion.
Following a meeting with new FIA president Jean Todt, ISC chairman Neil Duncanson says he is in no rush to finalise plans.
"The calendar might not come out until the early part of next year," said Duncanson. "Jean's [Todt] not really happy to let the calendar go out until he has been through it rationally. And he's absolutely right, there's no need to be in a mad rush to get it out. Formula 1 is in no rush to get its new calendars out and has only just released the 2010 calendar, so why should we?
"What is certain is that we are planning a fantastic calendar for 2011, there's no doubt about that. We want to work together with Jean and we want to engage him in what we have planned for the WRC. We want to start off on the right foot."
As not only the global promoter, but also the commercial rights holder of WRC, ISC's relationship with the sport's governing body is vital for the growth of world rallying – and Duncanson said his first discussions with Todt couldn't have gone better.
"Our meeting with Jean [Todt] was very encouraging, we're on the same page where the World Rally Championship is concerned," said Duncanson. His ambition is to have a bigger and better [World Rally] Championship. He wants more manufacturer teams, he wants to create national heroes on bigger and better rallies. He talks our language – he's a rally man.
"When we read his manifesto and then had a chat when he came out to the Catalunya before the election, we knew what he was about. He's a very methodical man and he thinks everything through very clearly. He wants to appoint the WRC commissioner, which we have always been in favour of, and he, like us, sees that appointment as being pivotal for the sport going forward.
"He's in no rush to do that, though. I wouldn't expect any announcements for the next two or three months, he's going to let the dust settle."