Nico Rosberg signs as Mercedes GP driver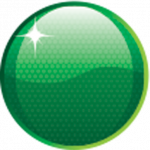 German driver Nico Rosberg will drive for the new Mercedes Grand Prix team in next year's Formula 1 World Championship.
The 24-year-old was confirmed as the first driver to the new squad after it was announced two weeks ago that Mercedes had purchased 75 percent of the Brawn GP team.
Rosberg's team-mate for next year remains up in the air. Initial chat linked fellow German Nick Heidfeld to the seat, however, media speculation has seen seven-time champion Michael Schumacher linked to the drive. While that seems unlikely, it would be a major coup for the new team and the sport.
Rosberg started his Formula 1 career with Williams in 2006 and has been there for the past four years. To date, he has taken part in 70 Grand Prixs, scoring a total of 75.5 points and achieving second place at the 2008 Singapore Grand Prix as his best Formula 1 result.
The 2009 season was Nico's best in Formula 1 so far; finishing seventh overall with 34.5 points.
"I am really happy to be a part of the Silver Arrows re-launch in 2010 as a driver for Mercedes," Rosberg said.
"No other brand in Formula 1 can look back on such a long and successful tradition in motor racing. I am very proud that I will now drive for the new Mercedes team and work with Ross Brawn. I am more motivated than ever and can hardly wait to start testing with the new Silver Arrow and for the first race of the new season at Bahrain on 14 March 2010."
Team principal Ross Brawn says that Rosberg will be able to give plenty to the new team.
"Nico is a great talent, and with four years of experience in Formula 1, is a driver who will be able to make a valuable contribution to our team right from the outset," Brawn said.