First S2000 Fiesta already taken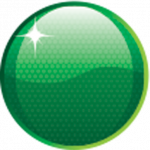 Former Ford and Skoda works team driver Janne Tuohino will return to the World Rally Championship in 2010 driving one of M-Sport's brand new Ford Fiesta S2000s.
The 34-year-old, who drove for Ford in 2004 and Skoda in 2005, is making his comeback after a three-year absence and will contest the new FIA WRC Cup for Super 2000 cars.
Tuohino, who lives in Dubai, is a two time Finnish Rally Champion (1999 and 2001) and achieved his best WRC result to date – fourth – on the 2004 Rally of Sweden driving a Ford Focus.
The Finn is seeking another manufacturer team drive in 2011 and felt the WRCs forthcoming switch to a Super 2000-type vehicle made it sensible to get some mileage in early.
"It was the best choice for me when considering the seats available in the 2011 season," said Tuohino. "I have lots of motivation with the brand new Fiesta S2000 which is arriving to Finland in early January. Immediately I'll start test and development work for the World Rally Championship series which starts in February,"
Before his new car arrives, Tuohino will be working hard to get himself back to peak physical fitness. "Even though I haven't driven the car for one metre yet, I've started preparing already," he said. "Dubai roads and gyms have been in serious jogging use and after a 17-year break I've also restarted my motocross hobby. It's a wonderful way to get yourself into sports shape in a short time," he said.
Tuohino's first event in his new car will be Rally Sweden, but he has not yet finalised the rest of his 2010 programme, which must include seven rallies from a total of 10 options. "For sure I'll be rallying in Jordan, Portugal, Finland and Wales," he said, "from then on one of the tarmac events in Germany or France is to be included. Then I have to choose one from Mexico, New Zealand or Japan. It's a very hard decision."