David 'Skippy' Parsons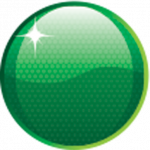 Speedcafe's 'Where are they now' section was designed to give you an insight into the life and times of former motor racing greats who have dropped off the radar.
Former Bathurst champ David 'Skippy' Parsons isn't a full-time racer anymore (in fact, never really was 'full-time'), but he still loves to dabble in the odd event – and now, he wants another crack at the big time.
Parsons is keen to compete in the Phillip Island 500 and Bathurst 1000 V8 Supercar endurance races. To read more on that goal, CLICK HERE, but if he isn't able to achieve that, he will still be able to look back on a successful and fortunate career.
The Tasmanian started as a privateer touring car racer in 1982, and teamed with Peter Janson's team that year at Bathurst, finishing fourth. This brought Parsons to the attention of Peter Brock, who secured him a drive with the Holden Dealer Team in 1984 where he finished second – part of the famous HDT one-two.
Parsons went one better in 1987, winning the 1000km event in the controversial race. The #05 Brock/Parsons car experienced engine failure early, and both Brock and Parsons switched to the #10 Mobil Commodore that Peter McLeod started the race in. In mixed conditions, the trio eventually finished third, and subsequently first when the Eggenberger Sierras were disqualified.
It was a critical race win for Brock. It came at the height of his very public bust up with Holden, but the win ensured that what ever was happening on the sidelines, 'The King' was still 'Peter Perfect.' That 1987 race also turned out to be the last of Brock's nine Bathurst victories.
Today, Parsons looks back on the 1987 race fondly.
"My highlight would certainly have to be 1987," he told Speedcafe.
"Holden had disowned Peter for whatever reason – there was a lot of people who didn't want Brock to run Holden.
"I rang Peter up and said 'Listen Peter, lets get rid of all this other garbage and I'll come drive for you.' Normally I wouldn't do that because I'm a pretty quiet man, and that's how we really built our strong friendship.
"I'd been with them since 1984, but 1987 where the bond was formed. The whole world seemed against him, so to speak, and we just got into it. At the time, he said that he couldn't pay me, but I wasn't worried about that. He sorted my airfares and hotels. There were no contracts – I've actually never had a driving contract in my life.
"We were the first Holden home that day, third in the race but eventually classed the winner, rightly. It was very special. The Sierras were clearly fast, but Brock never gave up, and that's something I've always learnt from him – it's never over until it's over."
Parsons stayed with Brock's team for 1988, driving BMWs, and again raced with him in a Ford Sierra in 1990 after a year out of racing.
The experience he gained in the Sierra saw him strike up a deal to race with Glenn Seton's Peter Jackson Sierra team in 1991. That was the start of a seven-year endurance driver relationship with Seton, highlighted by victory in the 1993 Sandown 500 (with Geoff Brabham). The lowlight (or highlight, as Parsons pointed out), was the 1995 Bathurst 1000, where the #30 Seton/Parsons car was within eight laps of victory until engine problems robbed them of a certain win.
In 1998, Parsons drove for Gibson Motor Sport. In 1999, he paired with namesake David 'Truckie' Parsons, before entering his final 1000km race with Paul Romano in 2000.
Racing-wise, life is now quieter for the former dairy farmer and logging and earthmoving contractor. However, at 50 years old ("and proud!"), Parsons would like to see if he's got one more Bathurst start in him …