Schumacher seventh in SuperNationals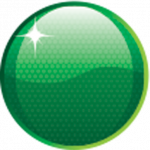 Aussies shine on opposite sides of the globe
Seven-time World Formula One Champion Michael Schumacher finished seventh at the 13th Annual SKUSA SuperNationals in LasVegas, America over the weekend.
After qualifying 27th Schumacher continually worked his way up the order in his heat races before finishing ninth in the pre-final and climbing to seventh spot at the chequered flag of the main event in the SuperPro(KZ2) category.
Bas Lammers claimed the victory in his Intrepid kart. Other notable competitors in the SuperPro included Marco Ardigo (5th) Nelson Piquet Jr (10th) while Sebastien Buemi and David Fore' both failed to finish.
Australian David Sera entered the SuperNationals as one of the favourites for victory in the TaG Senior category and was placed well to battle for the win following a trio of top three results in his qualifying races.
Unfortunately for Sera, his good run aboard the Australian-made Arrow kart came to an early end when he was involved in an incident during the opening lap of the final.
"I had some really good speed all weekend but unfortunately I got hit during the opening lap of the final and it put me out of the race," said Sera.
"It was great to race in America, especially in the biggest event on their schedule. I have had a great time over here and hopefully can come back next year."
West Australian Kip Foster, who was competing in the TaG Masters category, finished in second spot.
Meanwhile on the other side of the globe Robson and Jones were flying the Aussie flag high in Malaysia.
Robson had a strong run through his heat races to record a third and tenth placing while Jones finished tenth in the opener before being 'crashed out' on the opening lap of the second race. Starting from near the back of the field in the pre-final Jones charged his way past 20 karts to cross the line in tenth spot.
With the final being held on a drying circuit all drivers, with the exception of Robson, elected to start the event on slick dry weather tyres. As a consequence Robson opened up an early lead but as the surfaced dried it appeared as thought he would be caught by the chasing pack.
At the same time Jones was on the way forward to be running as high was second place.
Luckily for the Robson the rain started to fall again and he was able to take advantage of his wet weather tyres to cross the line first. On the other side of the luck was Jones, he slid off the circuit and crashed out of the event with only a handful of laps remaining.
Robson's joy was short-lived as he was later stripped of his victory due to a technical irregularity.