Mortara takes Macau Grand Prix win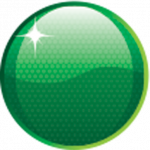 F3 EuroSeries driver Edoardo Mortara took the Macau Grand Prix victory yesterday after a race-long fight with Signature team-mate Jean-Karl Vernay.
Montara started from third on the grid, but a strong launch off the line saw him hit the lead from the get-go, passing pole-sitter Vernay and front-row starter Marcus Ericsson.
No sooner had Mortara taken the lead, the race was stopped. A multiple-car collision saw Australian Daniel Ricciardo buried in the wall at the Solitude Esses. The Carlin driver was then collected by a number of other cars, causing the track to be blocked.
Mortara and Vernay passed each other on a number of occasions, and it seemed like Vernay had done enough to hold out and win, but a small mistake allowed Mortara to close and swoop past on lap 12.
The Italian then was able to pull away and take the victory.
"It feels fantastic," said Mortara.
"So many things are going through my head I don't know where to start. I feel so emotional. After such a difficult season this year, it is unbelievable. I am proud of this victory."
Briton Sam Bird finished third, from Ericsson, Valtteri Bottas and Tukuto Iguchi rounding out the top six.
Also at the famous Macau circuit was the final round of the World Touring Car Championship. Gabriele Tarquini was crowned the FIA WTCC Champion.