Morris commits to World Series program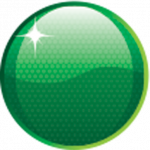 Paul Morris will compete in as many as half a dozen Performance Wholesale World Series Sprintcar rounds this year.
The former V8 Supercar driver-turned-Sprintcar racer has committed to Australia's premier Sprintcar championship, kicking off his campaign at Round 2 of the WSS at Toowomba this week.
Morris will back up the following weekend at Parramatta City Raceway for Round 3 – the same weekend as the Sydney Telstra 500 street race.
Morris competed in two rounds of the WSS last year and rates it as one of the hardest classes in Australia.
"It's a pretty stacked field, there's a lot of good guys," he said.
"(But) on any given night on any track, there's a lot of good guys. Even in track championships, the local guys are pretty tough."
"I did the World Series race there last year and made the invert, qualified 18th and kept out of trouble. I'm hoping to do a bit better now that I have a lot more experience in the car. I'm just looking forward to getting over there and getting on the gas.
"Parramatta is going to be tough because there's so many good local guys who'll be running, but it was too good of an opportunity to pass up.
"We're going down there for the V8 Supercar race to run the team at Homebush and a lot of the guys are going to come out and watch me – they'll probably be hanging a bit of shit on me!
"I'm not really expecting too much. It's the first time I've been there and just go and enjoy it for what it is."