Johnson joins greats with four-peat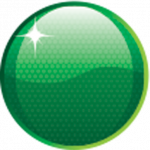 Jimmie Johnson has rewritten NASCAR history by becoming the first man to win four consecutive Sprint Cup titles.
Johnson wrapped up his fourth-straight title with fifth place in the season ending Ford 400 at Homestead-Miami Speedway in Florida, amazingly winning his fourth Cup title in eight years at the top level.
While Richard Petty and Dale Earnhardt Sr sit on seven titles each, there is little doubt that Johnson has now asserted himself as one of the all-time greats.
This week Hendrick Motorsports announced that it had re-signed Johnson until the end of 2015, meaning that anything could be possible for the 34-year-old. Sponsor Lowe's is also sticking around, re-signing until 2013.
"How 'bout some history?!" Jimmie Johnson shouted as the crossed the finish line at Homestead-Miami Speedway in fifth place to clinch the title.
"History, boys," Johnson continued. "No one ever—ever! I don't know how to thank you guys. Thank you so much."
Johnson was appreciative of his new place in the sport's history.
"The truth of it is, to do something that's never been done in this sport—to love the sport like I do and respect it like I do—and the greats, Petty, Earnhardt, Gordon … to do something they've never done is so awesome. To win four championships in eight years, what this team has done … I don't know where to start. It's unbelievable."
Hendrick Motorsports also made history as the first team to have drivers finish first, second and third in the series standings, with Mark Martin and Jeff Gordon securing second and third in the points standings.
Team boss Rick Hendrick was not present however, rushing back to North Carolina for family reasons.
Hendrick jetted north to be with niece Alesha Gainey, who is in critical condition and being prepared for a liver transplant at a North Carolina hospital.
Gainey is the daughter of John Hendrick, who died along with nine others in the crash of a Hendrick Motorsports airplane en route to Martinsville Speedway in October of 2004. Gainey's sisters Jennifer and Kimberly also were among the victims of the accident.
Lost amongst all the Jimmie Johnson-Hendrick pandemonium was Denny Hamlin continuing his late season pace to win the Ford 400 for Joe Gibbs Racing.
Hamlin's Fedex Toyota raced hard all night along with Richard Childress Racing team-mates Jeff Burton and Kevin Harvick.
RCR has endured a year from hell this year with all four of the Chev team's cars missing the Chase, but the last four weeks have seen a revival from the team, outlined by second and third tonight in Homestead.
Aussie Marcos Ambrose started from third and took the challenge to polesitter Johnson early in the race, taking the lead on lap 10 and leading four laps before a flat tyre and engine and carburetor problems ended his run.
He rejoined the race many laps down to come home classified in 35th position and finishes his first year at Sprint Cup level 18th in points.
Another highlight was a dual between fiery characters Tony Stewart and Juan Pablo Montoya, with tit-for-tat clashes eventually ending in Montoya receiving a two-lap penalty.