Weeks' three-peat at Classic Adelaide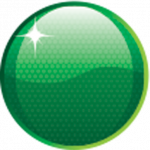 South Australian Porsche crew Kevin Weeks and Bec Crunkhorn cruised home to win their third straight Classic Adelaide tarmac rally today.
The pair crossed the finish line after an almost trouble-free run over four days of competition, needing only to adjust the speed of their 1974 Porsche 911RS to keep comfortably ahead of the opposition. They won by almost one minute and 40 seconds.
The result in the outright Late Classic competition category was a clean sweep for South Australian entrants, with Hamish Gibson and Ben Scott second in a 1974 Holden Commodore V8 and Roger Paterson and Paul Whatnell third in another Porsche.
Paterson surrendered second place to Gibson just two stages from the finish when his transmission lost second and fourth gears.
"We had a very nervous final day. It was very slippery on the first stage but we were able to lift the pace later as we needed," Weeks said. "We were behind Steve Glenney's Holden for the first day but the heat was hard on his tyres while our Porsche is very easy on its tyres. We're really, really pleased to win. Bec and I discussed whether we wanted to continue after Thursday (when Porsche crew Glen Tierney and David Carra were killed in a crash) but we knew they would want that. They were really good guys and we'd done a lot of racing them and they were friends. It was very difficult."
The 13th Classic Adelaide also saw new contenders in the shape of the inaugural Modern category for cars built after 1990.
Although not eligible for "classic" honours the modern cars with all-wheel drive and turbocharged engines set the fastest times on almost every stage.
Danish Le Mans driver Allan Simonsen won the Modern category in a Mitsubishi Lancer Evo 9, needing only a steady drive to the finish after early leader Tony Quinn (Nissan R35 GT-R) and fellow rival Tony Longhurst (Subaru Impreza WRX) both retired yesterday.
"It's been a very good event and I'd love to come back next year if the opportunity arises," Simonsen said of his maiden Classic Adelaide competition. "I haven't minded the hot weather and have been soaking up as much as I can because tomorrow I'm going back to Denmark where it's minus-three degrees."
Classic category winner Rob Devenish, from Melbourne, described his result as the best in 38 years of competition.
"I've won rallies before, but none was as good as this. We've had 43 degree heat, we've had rain and we've mastered it," he said.
Two-time Australian Touring Car Champion Glenn Seton, who drove a Nissan 370Z to celebrate the Z model's 40th anniversary, said: "I had a great time and I'd love to come back. I loved the whole thing, the roads and the social side of it."
A one-hour television program covering the 2009 Classic Adelaide will be shown nationally on the Seven Network in the new year.
RESULTS – DAY FOUR
Late Classic (1972-1990)
1. Kevin Weeks/Bec Crunkhorn (1972 Porsche 911RS) Total time 1 hr 59 min. 19.5 sec.
2. Hamish Gibson/Ben Scott (1980 HDT Holden Commodore) 2:02:58.6
3. Roger Paterson/Paul Whatnell (1974 Porsche 911RS) 2:03:06.0
4. Steve McClintock/Jann Skinner (1981 Mazda RX-7) 2:06:59.8
5. Steve Cadden/Strik Steven (1972 Porsche 911) 2:08:11.6
Modern (1991-current)
1. Allan Simonsen/Matt Lee (2007 Mitsubishi Lancer Evo 9) Total time 1 hr 55 min. 27.3 sec.
2. Steve Jones/Ben Searcy (2008 Nissan R35 GT-R) 1:56:18.0
3. Dylan Thomas/Dave Thomas (2005 Mitsubishi Lancer Evo) 1:58:52.1
Classic (1948-1971
1. Rob Devenish/Lyn Carr (1971 Datsun 240Z) Total time 2 hr 6 min. 52.2 sec.
2. David Moir/Vicki Moir (1973 Datsun 240Z) 2:07:17.7
3. Peter Ulrich/Sari Ulrich (1963 Jensen CV8) 2:07:19.9
Historic (1900-1947)
1. John Lawson/Andrew Lawson (1936 Delage Le Mans) Total time 2 hr 45 min. 50.9 sec.
2. John Rowe/Jock Osborne (1932 Alvis Speed 20) 3:06:55.9