Tatnell serves notice in World Series opener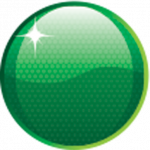 Brooke Tatnell served notice to his opposition in the Performance Wholesale World Series Sprintcar Championship courtesy of victory at the opening round in Brisbane tonight.
After sitting the majority of the past six months on the sidelines due to a severely broken leg sustained in an accident while racing in America, Tatnell showed that he has lost none of his skill or determination behind the wheel.
Tatnell started the night by qualifing second fastest behind defending series champion Max Dumesny before recording some strong results in his heat races.
Following the new 'top eight shootout' Tatnell emerged as the pole sitter for the A-Main while West Australian Ryan Farrell moved from eighth spot on the points table to secure a start o the outside of the front row.
Tatnell fended off all challenges that came his way as he sliced his way through lapped traffic to emerge as the victor in the Toyota Genuine Parts Cool Chassis over Dumesny and Farrell.
"We definitely played the smart game here tonight to win this event. The crew had the car where I just had to run it at 9/10th's but it still had the reserve necessary when we came into lapped traffic and (take advantage of) other driver's mistakes," said Tatnell.
"This car is just like that old recliner rocker that the wife wants to throw out, but it's just so comfortable you feel so relaxed in it."
Behind Farrell came Grant Anderson and Robbie Farr, who endured a tough night behind the wheel of his East Coast Pipleine entry. Farr upended his machine in hot laps before failing to finish his final heat race, as a result he transferred to the main event by virtue of finishing third in the B-Main behind Peter lack and Kerry Madsen.
The Performance Wholesale World Series Sprintcar Championship continues next Saturday night (Nov 28) at Toowomba's Charlton Speedway.