Barbagallo: The future looks bright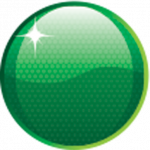 V8 Supercars' future at Barbagallo Raceway isn't secure, although recent meetings between V8 Chairman Tony Cochrane, the West Australian government and the West Australian Sporting Car Club have produced positive results.
Speedcafe understands that if the current pit lane can be widened and upgraded for next year, the V8s will return in 2010.
Next year's Barbagallo round is scheduled as the seventh round of next year's championship, although it is currently listed as provisional.
Beyond 2010, the government and the WASCC will continue to work together to lengthen the existing circuit by 2km to international standard, with a brand-new pit facility constructed on the new land to the north of the current track.
THE FINAL RACE OF THE 2023 REPCO SUPERCARS CHAMPIONSHIP ON ONE OF THE WORLD'S BEST STREET CIRCUITS. GO ALL IN AT THE VAILO ADELAIDE 500, CLICK HERE TO BUY TICKETS
Last week, the WA government committed $5 million in initial support to the WASCC. That funding, in part, may be used to upgrade the current pit lane to ensure the continued appearance of the V8 championship.
The funding will also be directed towards the resurfacing of the current track and improving track amenities and safety.
WA's Minister for Sport and Recreation Terry Waldron was escorted through pit lane today (Sunday) by V8 Supercar officials to demonstrate why the category can't operate in pit lane in its current form.
According to Cochrane, a better understanding is now held between all parties about their individual needs moving forward.
"First and foremost, the problems in the pit area and the paddock have now been elevated to the top of the ladder and we hope over the next month to work through those issues and get a firm commitment on those issues as a priority," he told Speedcafe.
"If they are prepared to prioritise our issues, we are prepared to come back here, maybe for one more year, under the conditions we've got."
"From an Occupational Health and Safety point of view … well, the minister has now seen it first hand. He knows what we are saying is factual, he knows it's a major issue and we're now constructively working together to fix that issue."
Cochrane reiterated that competing in West Australia is essential to keeping V8 Supercars a national championship.
"If we didn't get attention, we would drop Perth, and we don't want to drop Perth," he said.
"We want to keep coming to Perth. We are a national championship. We are one of the few sports that, at the elite level, visits every state and virtually every territory of Australia. These issues are really critical to us.
"We've had a lot of great drivers come out of Perth. Garth Tander has been a champion of our sport. He's a Perth boy.
"So for all of these reasons, it's really important for us to be noticed and for us to have a real say in how this goes forward. And I have to say, having met with the minister of Friday, he gave us a lot of his time.
"He's a can-do sort of guy. I can certainly work with him, and I think we're going to end up with something pretty exciting over the next three to five years."