Weeks in charge at Classic Adelaide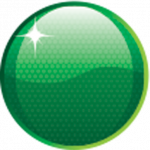 Kevin Weeks is in the box seat for a third straight Classic Adelaide rally victory after tip-toeing through greasy conditions that claimed other high-profile drivers on day three in the Adelaide Hills today.
Weeks and co-driver Bec Crunkhorn finished the penultimate day with a three-minute 22.8-second lead in the outright Late Classic category over fellow 1974 Porsche crew Roger Paterson and Paul Whatnell, with Hamish Gibson and Ben Collins a further 10.3 sec. behind in a 1980 Holden Commodore.
The rally is due to finish tomorrow afternoon in King William Road, Hyde Park, after a further seven closed-road special stages through the wine-growing areas of Mount Lofty, Echunga, Macclesfield, Paris Creek, Chapel Hill, Clarendon and Windy Point.
Today started with the shock retirement of overnight Modern category leader Tony Quinn, whose brand-new $160,000 Nissan GT-R ran off a bend on Montacute, the first of seven scheduled stages, and landed in a creek bed.
Quinn and co-driver Naomi Tillett appeared unhurt, but the car was retired with unspecified damage, leaving Denmark's Allan Simonsen to lead for the rest of the day unchallenged after second-placed rival Tony Longhurst suffered engine failure in his Subaru Impreza and also retired.
Weeks started conservatively in the morning's wet conditions and said he'd had to keep the front-mounted fuel tank of his Porsche 911RS topped-up all day to maximise weight over the front wheels.
But he still won five of the stages, including the demanding 13.16 kilometre Gorge Road on which he beat even the faster Modern cars.
"After a wet morning, Gorge Road was drying and the last stage, Teringie, was dry, so I was able to have a go," Weeks said. "But it's a long rally still. Tomorrow is the last day and that's when you start to hear little noises in the car. Anything can happen, as it did to us in 2005 and 2006. Roger (Paterson) is behind us and he always comes on toward the end of an event."
The closest battle over the first three days of the 13th Classic Adelaide has been in the Classic category for cars built between 1948 and 1971 and it looks set for an exciting finish despite a terminal setback for leading contender Cameron Wearing.
Melbourne's Rob Devenish holds the lead by 31.7 sec. from David Moir – both driving Datsun 240Z coupes – and Peter Ulrich is just 2.8 sec. adrift in a Jensen CV8.
Devenish admitted his approach had been dampened by the deaths of friends David Carra and Gary Tierney in a rally crash on Thursday, but said he would push on to the finish and aim for a win.
"I just didn't have my heart in it. We've been a bit flat," he said.
Devenish's main rival from Thursday and Friday, the 2007 and 208 Classic category winner Cameron Wearing, dropped off the pace this afternoon with a mystery electrical problem.
While running in second place, Wearing's 1967 Ford Mustang developed an ignition problem that eventually sidelined it before the start of the second-last stage.
The final day, sponsored by starts at 8 am outside the Hilton Adelaide rally headquarters. The first car is due at the King William Road finish around 2.40 pm.
RESULTS – DAY THREE
Late Classic (1972-1990)
1. Kevin Weeks/Bec Crunkhorn (1972 Porsche 911RS) Total time 1 hr 23 min. 44.8 sec.
2. Roger Paterson/Paul Whatnell (1974 Porsche 911RS) 1:27:07.6
3. Hamish Gibson/Ben Scott (1980 HDT Holden Commodore) 1:27:17.9
Modern (1991-current)
1. Allan Simonsen/Matt Lee (2007 Mitsubishi Lancer Evo 9) Total time 1 hr 21. min. 42.4 sec.
2. Steve Jones/Ben Searcy (2008 Nissan R35 GT-R) 1:23:39.3
3. Dylan Thomas/Dave Thomas (2005 Mitsubishi Lancer Evo) 1:24:10.8
Classic (1948-1971
1. Rob Devenish/Lyn Carr (1971 Datsun 240Z) Total time 1 hr 26 min. 10.1 sec.
2. David Moir/Vicki Moir (1973 DaTsun 240Z) 1:26:41.8
3. Peter Ulrich/Sari Ulrich (1963 Jensen CV8) 1:26:44.6
Historic (1900-1947)
1. John Lawson/Andrew Lawson (1936 Delage Le Mans) Total time 1 hr 51 min. 52.0 sec.
2. John Rowe/Jock Osborne (1932 Alvis Speed 20) 2:06.58.6