Kelly Racing entertains Fujitsu Series entry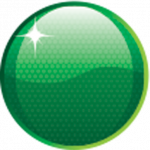 Kelly Racing is entertaining ways of entering a team in the Fujitsu V8 Supercar Series in the future.
The new-for-2009 Holden team is keen to have an entry in the V8's second-tier class, adding to its four-car Championship Series team.
Team owner and Jack Daniel's Racing driver Todd Kelly told Speedcafe that getting young guys into the Championship Series is the ultimate goal.
"It would be great for us to run a Fujitsu Series car, just a feeder to give them a season in that before they hit the Main Game," he said.
THE FINAL RACE OF THE 2023 REPCO SUPERCARS CHAMPIONSHIP ON ONE OF THE WORLD'S BEST STREET CIRCUITS. GO ALL IN AT THE VAILO ADELAIDE 500, CLICK HERE TO BUY TICKETS
"It's definitely something that's on our radar, but we haven't come close yet to put it in line and commit to it. It's certainly something we'd like to do.
Kelly Racing was conceived barely 12 months ago,so is 2010 too early for the team to undertake a Fujitsu V8 Series car?
"Equipment-wise, we can do it," he said.
"We'd need to gear up a little bit more, probably in staff members. But from a team side, it's totally possible and quite easy. The biggest thing is getting the funding and getting the right young guy to warrant going to the trouble of doing it."
Both Todd and Rick are graduates of Holden's former 'Young Lions' program, and this is part of the reason why the Kellys want to help nurture and promote the next wave of V8 talent.
"Rick and I are extremely keen to get a couple of young blokes into V8 Supercars, into the Main Game," he said.
"Both of us got our chance in the Holden Young Lions program, and neither of us would be here if it wasn't for that. At the moment, our category is aging a bit in terms of drivers, and it's so hard to get drivers into the Main Game.
"We've had a lot of brainstorming this year to try and make it happen, but to get a kid out of Formula Ford or open-wheelers into one of our cars and expect them to do well straight away is a pretty big ask. You can't commit to a full season of V8 Supercars and expect to get a full sponsorship package to back a young kid like that. That's why it's not happening."