Ironman aims for full-time racing program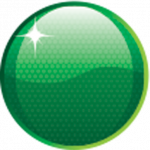 Guy Andrews is keen to expand on his one-off MINI Challenge drive this weekend.
The former Ironman champion is investigating ways to be involved in the MINI Challenge of V8 Utes Series on a full-time basis next year.
Andrews is competing in the MINIs this weekend, sharing a car with fast femme Leanne Tander.
"I'll race anything, and I'd love to get a drive in a MINI or a V8 Ute next year," he said.
"MINI Challenge is attractive for me, and achievable. It's somewhat expensive, but it's still a reasonable price to get into motorsport."
Andrews has a limited but varied racing background. He finished second in class in a production car race at Bathurst in 1999 with Tony Longhurst in a Falcon XR6, as well as competing in selected races in Commodore Cup, Targa Tasmania and other production car races.
These days, Andrews gets his racing fix as a stunt driver at Movie World on the Gold Coast.
"I love driving and I would love to have a full season to settle into a category and get used to the cars, the tracks and try, get the most potential out of myself and see where it takes me," he said.
"At the very least, just being out there and competing at what ever it is. I'm lucky enough to work at Movie World and get regular seat time, even if it's not racing.
"I do like the one-make category. It really does come down to how well you communicate with your engineer and how you drive the car. At the end of the day, the best driver and team will win, rather than who has the most money.
"I'd love to be there, but chasing the money is the key."
Meanwhile, Andrews has been confirmed as a 'Legend' driver in the V8 Utes' 10th anniversary race it will hold at the Clipsal 500 next year. Andrews will team with one of the regular Ute drivers in the special format race weekend.