Ambrose qualifies third in Homestead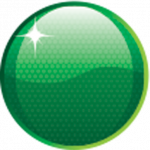 Marcos Ambrose has equalled his best qualifying performance for 2009 and will start in third place for the season-ending Ford 400 at Homestead-Miami Speedway.
Ambrose will start directly behind point leader Jimmie Johnson, who won pole and needs to finish 25th or better in Florida to make history and become the first driver to win four-straight Cup titles.
"We're really pleased – it's about a second faster than what I qualified here last year," said Ambrose.
"It's pretty much got the same springs underneath so it just shows you how far I've come as a driver and how far we've come as a team."
Johnson was not concerned that he will be surrounded by two first year Sprint Cup drivers for the start at the 1.5-mile speedway, with Scott Speed to start from second for Team Red Bull.
"I feel that the start will go smoothly," said Johnson.
"I'm happy to hear that both Marcos and Scott recognise what's going on. Those guys have both raced for championships and they know what it's like to get to the final race and you want that halo and you want some space. So I don't have any big issues."
Ambrose was asked at the post qualifying press conference about his mooted participation in the V8 Supercar season finale, the Sydney Telstra 500 in Homebush in two weeks time.
The 2003 and 2004 V8 champ confirmed his attendance at the event and went on record regarding his much-rumoured attempt at making a one-off appearance for his former team Stone Brothers Racing.
"I'm going to go to the last round of the Australian V8 Super Car Series and do some television work as well for SPEED," said Ambrose.
"I tried to (race there), but they wouldn't give me a license. I got turned down – I had sponsors in play and everything ready to go.
"I thought it would be very cool to go back and see old friends and have a race or two and they wouldn't let me in.
"The series is different down there, they have franchises. The teams own a contract to race, a Racing Entitlements Contract.
"There's 30 of them, one of them went broke so they didn't renew it. One of them the series bought back and kept in their back pocket so they were reduced to 29 so I wanted to use the 30th license for that one event, which the series owned and the series said they didn't want to do it."
Ambrose has set himself the goal of making the Chase in 2010, his second full season at Sprint Cup level.
"(Next year) we want to win a race and make the Chase," said Ambrose.
"Sure, it's a lofty goal, but I think it's achievable if everything goes well. I think we are worthy of it and can do it. We know we gave away 300 points before the Chase started and we were about 200 points behind in the end.
"I'm looking forward to refreshing my mind and body by getting back into training and forgetting about going in circles for a while. I'm looking forward to joining my family in Australia and starting a new year in NASCAR."