Power goes full-time with Penske in 2010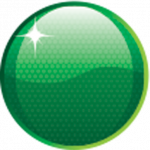 Will Power will rejoin the IZOD IndyCar Series as a full-time driver in 2010 after Penske Racing confirmed that the Toowoomba-born driver will join the squad in a third entry next season.
Power will steer the #12 Verizon Wireless Honda/Dallara/Firestone next season as a team-mate to the Phillip Morris-backed Team Penske entries of fellow Aussie Ryan Briscoe and three-time Indy 500 winner Helio Castroneves.
Speedcafe.com.au reported last month that Power was likely to become the third full-time driver in the Penske IndyCar squad, the first time 'The Captain' has run three full-time drivers since Paul Tracy and Al Unser Jr were joined by Emerson Fittipaldi in the Nineties.
Power joined Penske Racing last season, filling in for Castroneves during pre-season testing and at the season-opening race in St. Petersburg.
After Castroneves returned to the team, Power competed in the #12 Verizon Wireless car and won the pole position and finished second at Long Beach before he earned an impressive fifth-place result at the Indianapolis 500.
Power went on to win his first race for the team at Edmonton and produced a win, two poles and four top-five and six top-10 finishes in six races in 2009. He suffered a season-ending back injury during a practice session at Infineon Raceway on August 22.
This will be the second full season for Power in the IndyCar Series, following a full season with KV Racing Technology in the #8 Aussie Vineyards entry in 2008.
Power continues to recover from his injuries well ahead of schedule and he is expected to be ready to participate in 2010 pre-season testing with the team.
"Will did a terrific job for Penske Racing this past season and we are excited that he will be able to drive full-time with the team in 2010 in the Verizon Wireless car," said Roger Penske.
"Will proved that he could consistently compete for wins and poles in 2009, despite his limited time on track.
"We believe he can be a legitimate championship contender next season for our team, along with Helio and Ryan. I want to thank Verizon Wireless for their continued support of our racing programs."
Power claimed three wins and six pole positions in two plus seasons in Champ Car. In 2008, Power won on the streets of Long Beach in Champ Car's final race, and after he joined the IndyCar Series, he earned his first series pole in front of his home crowd at Surfers Paradise, Australia.
"To be able to compete for a full season with Penske Racing is really a dream come true for me," said Power.
"Working with the team this past season was the best experience of my career and I can't wait to race for the IndyCar Series championship in 2010. I really have to thank everyone at Verizon Wireless and the Penske Racing team for this opportunity. I intend to make the most of it."
The sponsor was equally pleased.
"Verizon Wireless is excited to begin its second season with Penske Racing and we look forward to having Will Power compete and win races in the Verizon Wireless Indy car in 2010," said John Stratton, chief marketing officer for Verizon Wireless.
"We have had a very successful first season with Verizon Championship Racing in 2009 as we established ourselves as a major motorsports presence in North America. The 2010 season should be even more exciting with Will battling for the IndyCar Series championship and with Justin Allgaier and Brad Keselowski racing for wins and championships in NASCAR."
Penske Racing is one of the most successful teams in the history of professional sports. Competing in a variety of disciplines, cars owned and prepared by Penske Racing have produced 314 major race wins, 373 pole positions and 22 National Championships. The team has also earned 15 Indianapolis 500 victories.