Weeks leads Classic Adelaide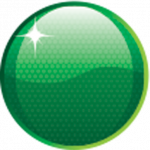 Defending champion Kevin Weeks and his 1974 Porsche took the outright lead at the halfway point in the Classic Adelaide rally after a simple part failure ended a potential event-winning run by Holden rival Steve Glenney today.
Weeks and co-driver Bec Crunkhorn, who had been running second to Glenney almost since yesterday's start, assumed the lead on the sixth of eight closed-road special stages run in the Fleurieu region.
They hold a comfortable lead of almost two minutes over South Australian Porsche crew Hamish Gibson and Ben Scott, in a 1980 HDT Holden Commodore.
Roger Paterson and Paul Whatnell, in a car similar to Weeks', are third.
Today's second day of competition started without one of the Late Classic category's most popular teams, Gary Tierney and David Carra, both from Melbourne, who had been running eighth when they died in a crash on a stage yesterday afternoon.
Weeks and many other competitors in the 170-car field paused for a prayer and a minute's silence, before the 8 am start in Adelaide's Victoria Square.
The cars raced with a black stripe on their left headlights and two wreaths were hung in the garage bay the crew's car had occupied.
Tierney was Weeks' closest rival in the three-round inaugural Australian Classic Tarmac Championship, which concludes in Adelaide.
Glenney's retirement was reported to have been caused by the failure of engine drive belt in his 500-horsepower Commodore. It was not known if he would resume the competition tomorrow, but the problem has certainly ended any chance of a high-ranking result.
While Weeks starts Day Three in a comfortable position, the race is tighter in the Classic category for older cars and the newly-introduced Modern section, which does not count for the outright prize.
Last year's Classic winner Cameron Wearing took an 18.4 second break in his 1967 Ford Mustang from early leader Rob Devenish (1971 Nissan 240Z), while in the Modern category Tony Quinn (Nissan GT-R) is ahead by 35.9 sec. over two-time Bathurst winner Tony Longhurst, with Asian Le Mans champion Allan Simonsen a further 4.1 sec. behind in third.
Weather conditions cooled considerably after yesterday's 43 degree scorcher, helping drivers preserve their machinery and their tyres for the weekend.
Tomorrow's seven scheduled stages take crews into the Adelaide Hills after an 8 am start in the city.
RESULTS – DAY TWO
Late Classic (1972-1990)
1. Kevin Weeks/Bec Crunkhorn (1972 Porsche 911RS)
2. Hamish Gibson/Ben Scott (1980 HDT Holden Commodore) behind leader 1 min. 51.5 sec.
3. Roger Paterson/Paul Whatnell (1974 Porsche 911RS) 2:10.9
Modern (1991-current)
1. Tony Quinn/Naomi Tillett (2009 Nissan R35 GT-R)
2. Tony Longhurst/Geoff Burgess (2006 Subaru Impreza WRX) behind leader 35.9 sec.
3. Allan Simonsen/Matt Lee (2007 Mitsubishi Lancer Evo 9) 40 sec.
Classic (1948-1971
1. Cameron Wearing/Gary McLane (1967 Ford Mustang)
2. Rob Devenish/Lyn Carr (1971 Datsun 240Z) behind leader 18.4 sec.
3. Peter Ulrich/Sari Ulrich (1963 Jensen CV8) 40.9
Historic (1900-1947)
1. John Rowe/Jock Osborne (1932 Alvis Speed 20)