Madsen will be a World Series wildcard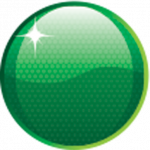 Former Australian Sprintcar Champion Kerry Madsen will add a wildcard element to the Performance Wholesale World Series Sprintcar Championship, which kicks off in Brisbane tomorrow night.
While he may not be contesting the entire 14-round schedule Madsen will certainly play a large part in shaping the outcome of the championship.
Madsen will line up tomorrow in Todd Wanless' ABC Auto Gear Racing entry before returning to the 92.9 Kendrick Racing Team throughout the later rounds in December, January and February.
"Geoff (Kendrick) is a lot like me in that he just wants to go racing and he wants to win. No one puts more pressure on me winning than I do myself so we should work out pretty well together," said Madsen.
"We will be in WA for two months before we hit east coast so it should give us time to be prepared for all of Australia's big races."
Fresh from four straight victories at Tyrepower Parramatta City Raceway Robbie Farr will start as one of the favourites for this year's championship alongside Brooke Tatnell and defending Champion Max Dumesny.
Tatnell flew in from America on Wednesday and although he is still recovering from a horrendous injury to his left leg sustained when a driveline shattered his tibular and fibular at the Port Royal Speedway in Pennsylvania, he wants to make it clear that he has the fire in his belly and anyone doubting his determination to win his eighth series crown is going to be bitterly disappointed.
"I'm not going to kid you and say that this injury hasn't hurt me more than when I broke my back and neck a few years ago," said Tatnell.
"I've definitely got a 'a man on a mission' attitude and anyone that is doubting us because I've been out injured should think again."