Junior CIK to make a comeback in Australia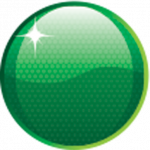 The karting category that helped kickstart the careers of Ryan Briscoe, Michael Caruso, Tim Slade and Christian Jones will be re-introduced to Australian circuits in 2010.
For the first time since 2004 the Australian CIK Championship will incorporate an elite junior category in KF3 specification, which is the equivilant of the previous class known as Junior Intercontinental A.
To be run across four rounds on the Eastern Seaboard, the 2010 Australian CIK Championship will also incorporate the KF2 (formerly Intercontinental A) and KZ2 (formerly Intercontinental C) categories.
"When the CIK Championship returned this year for the first time in five years with the KF2 specification engine the aim for 2010 was always to also provide our junior karters with an elite level of competition and I'm proud to say that this is happening," said series organiser Peter Galvin.
While racing under similar technical regulations to those used in Europe, series organisers are implementing a number of measures to promote the competitiveness of the series at efficient budgetary levels.
One of the measures that series organisers will be implementing is the use of a single-make KF3 engine, to be used in the series for a minimum of three years from 2010 – 2012. The engine that has been chosen is the 2010 specification RAV 125 engine made by Vortex.
The Vortex KF3 engine has been one of the leading engines many major events throughout Europe since the introduction of the new CIK Kart Formula regulations. In the recent Monaco Kart Cup Vortex engines were used almost half of the competitors in the 31-kart KF3 field.
"We believe the most appropriate way to re-launch the elite junior category in this country is by ensuring there is parity between competitors but still allowing them to gain the full experience of driving a real-spec KF3 engine at a realistic price," said Galvin.
"The IKC (International Karting Council who are in control of the series) looked at a number of options on how the KF3 category would best work in Australian conditions. It has been proven by the KF2 category that the one engine option is the most appropriate way to go for Australia."
The 2010 series will be run over four rounds with the opening round in Newcastle (March 5-7) followed by Ipswich (May 7-9), Sydney's Eastern Creek (June 18-20) ahead of the finale at Melbourne's Todd Road circuit on August 6-8.