An Aussie aiming at Moto2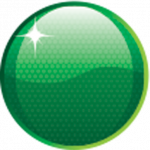 An Australian could compete in next year's inaugural Moto2 class.
Jed Metcher has been offered a ride in the new world bike class, which replaces the 250cc World Championship.
Metcher competes in the Australian Supersports championship, riding a privateer Yamaha, with his career highlight coming when he competed as a wildcard entrant in the 125cc world championship round at Phillip Island last year, finishing 20th.
The Victorian is now trying to find funds to secure the ride with Italian-based Team Matteoni.
"Finding the backing is the hardest part at the moment," Metcher said.
"I'm just pushing really hard to find sponsorship in a million different places. I haven't had a massive amounts of luck yet, but I do have a major sponsor (TGS) who are going to help.
Metcher needs to secure funding within a month to ensure he makes the pre-season testing, which starts in six weeks.
He says the new Moto2 class is an exciting new concept.
"I think it's fantastic. My background is Supersport, I've got a fairly aggressive style, and I think I'd suit the bikes really well."