Willowbank Raceway to star in reality tv show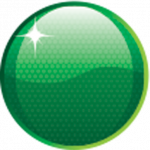 Willowbank Raceway will be the host of reality drag racing series 1320X in March and July of 2010, after the USA based venture of Los Angeles' Disruptive Studios approached the track earlier this year.
Responsible for the popular Pullin Television produced series 'PINKS All Out', which is currently in its fourth season, Disruptive Studios launched 1320X which focuses on grassroots drag racing at action packed, family friendly events, in July of last year.
Willowbank Raceway Managing Director Steve Bettes said the filming of the 1320X shows at Willowbank Raceway would take place over March and July of 2010.
"With the first filming to open a major weekend of Pro Street and Street & Sportsman Style Racing, the program will extend to three days to incorporate the filming and the Street Machine Magazine Pro Street and Muscle Car Drag Racing Nationals over the weekend of March 19-21," said Bettes.
"This will unquestionably be the Largest Pro Street / Street and Sportsman Style Drag Racing event ever staged in Australia and we are proud to host both events at Willowbank Raceway on the one weekend."
The Australian producers on behalf of Disruptive Studios for the show will be local Frazzica Productions, who are based in Melbourne. The shows are expected to air within a month of filming, on Foxtel's Aurora Channel.