Waltrip team continues to grow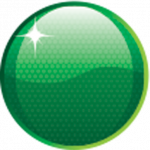 Michael Waltrip Racing continues to establish itself as one of the team's to watch in the NASCAR world, completing two important deals over the Phoenix weekend.
MWR has extended its deal with Toyota through to the end of the 2012 season, with team co-owner Michael Waltrip high in his praise for the Japanese marquee, which has backed his team from day one.
"Simply put, MWR would not exist without Toyota," said Waltrip, who co-owns MWR with Rob Kaufmann.
"Toyota put us on the map in 2007 and that's why I was so proud to deliver TRD's engine facility its first NASCAR Sprint Cup win (ED: David Reutimann in Charlotte this May).
"For MWR to know it has Toyota's support through the 2012 season is phenomenal and delivers our organisation what every team in the garage desires – stability.
Heading into next season, MWR has Martin Truex Jr coming on-board to replace Waltrip in the team that NAPA Auto Parts will continue to back. Truex will steer the #56, while Waltrip continues in a part-time schedule with his #55.
TUMS and Best Western join Aaron's in supporting David Reutimann's #00 entry, while the technical alliance between MWR and JTG Daugherty Racing is locked in for 2010-11 with Marcos Ambrose aboard the #47 entry with backing from Little Debbie, Kleenex, Clorox & Kingsford, Bush's Beans and Lance Crackers.
It's all a far cry from the team's debut season in 2007, where Waltrip was penalised for a rules infraction at the opening race of the season at Daytona and the team's three Sprint Cup entries regularly missed races as a result of falling outside of the top 35 in Owner's Points.
Always a popular and charismatic figure in the Sprint Cup garage, Waltrip now boasts a team on the up and three of NASCAR's best rising driving talents.
MWR fielded a full-time Nationwide entry in 2009, with Red Bull backing Scott Speed in the #99 entry for roughly half of the season, while other drivers including development driver Trevor Bayne filled out the rest of the schedule with backing from Aaron's.
MWR has now announced that it has formed a partnership with the owners of Diamond Ridge Motorsports, Gary and Blake Bechtel, to create Diamond-Waltrip Racing in the Nationwide Series starting from 2010.
Bayne will drive the #99 full-time, with the Bechtels purchasing the assets of MWR's Nationwide operation, but the team will continue to operate out of the MWR facility in Cornelius, North Carolina and be managed and engineered by MWR staff in a similar arrangement to JTGD on the Sprint Cup side.
In other MWR news, Toyota F1 driver Jarno Trulli tested for MWR yesterday and today as he evaluates options in both NASCAR and F1 in 2010 following Toyota's withdrawal from F1.