Sunday's the day for World Series on One HD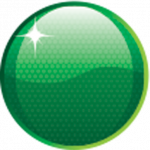 Organisers of the Performance Wholesale World Series Sprintcars Series (PWSS) have today announced their television schedule for the upcoming 2009/2010 Championship.
The 14-round series, which kicks off this weekend in Brisbane, will be showcased on Sunday afternoons at 5:30pm throughout late December, January and February.
The one-hour program will be produced by David Tapp and his team at Power Productions with the first show set to air on Sunday December 27 and run consecutively through until the end of February
PWSS Chairman Geoff Kendrick said this was an ideal time slot to showcase the series in the vibrant new TV package.
"A major priority was to return the PWWSS to a high profile television package and this is the jewel in the crown for Speedway," said Kendrick.
"Sunday evening is a fantastic time slot and One HD programmers decided to start the coverage at the end of December so it could run consecutively without any breaks so everyone will know to tune in each week for the one-hour show.
"I know thousands and fans, sponsors, officials and drivers will be looking forward to the coverage."
PERFORMANCE WHOLESALE WORLD SERIES SPRINTCARS TV SCHEDULE
Show 1 – Sunday 27 December 2009 – 5:30pm
Show 2 – Sunday 3 January 2010 – 5:30pm
Show 3 – Sunday 10 January 2010 – 5:30pm
Show 4 – Sunday 17 January 2010 – 5:30pm
Show 5 – Sunday 24 January 2010 – 5:30pm
Show 6 – Sunday 31 January 2010 – 5:30pm
Show 7 – Sunday 7 February 2010 – 5:30pm
Show 8 – Sunday 14 February 2010 – 5:30pm
Show 9 – Sunday 21 February 2010 – 5:30pm
Show 10 – Sunday 28 February 2010 – 5:30pm
*All times are Australian Eastern Daylight Savings times